I went to bed last night, just after writing a two-part post on Romanesque cathedrals, and something very strange happened.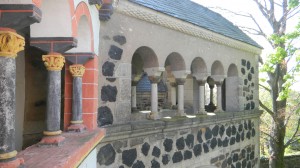 A flood of images of the insides of churches with Romanesque arches and vaulted ceilings came up as soon as I closed my eyes, and they were almost as vivid as photographs. I don't remember seeing such realistic images with my eyes shut before. But I know why they appeared.
I spent 4 months traveling through Northern Europe in 2010, and went into every Romanesque and Gothic church, and every medieval town and museum I could find.
But last year, I began to enter the digital world. I've been greatly enjoying my first steps into it, but I put lots of wonderful memories of the Middle Ages on the back burner.
This is mainly because the two worlds are so different. The proportioned rows of stately Romanesque arches that frame everything in an orderly and serene world–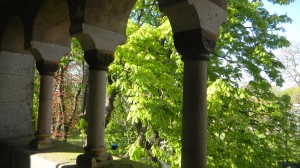 What a difference from today's hyper connected, hyper accelerated and hyper diversified world.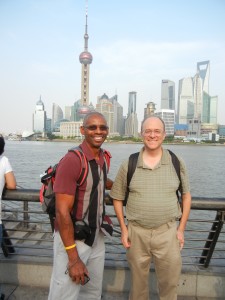 I absolutely love the variety and speed, and I'm profoundly grateful to live today. I'd be unbearably bored and restless listening to the same priest, in the same church every week.
But last night, something deep inside of me was looking for balance–so much so that a lot of my unconscious mind grabbed onto the experiences I had when I immersed myself in the Middle Ages–a time when people saw the world under a unified framework. The whirlwind of experiences I've recently had needed balance.
I'm grateful for living today, and equally grateful for the past. It's so cool when you immerse yourself in both. More travels to come!