Home
PREFLIGHT CHECK-IN
This site is about new perspectives of world cultures, so we can inspire children to learn about our world. In my 28 years of study and travel, I've found that the world's cultural wealth is a boundless treasure chest, and most of it's untapped.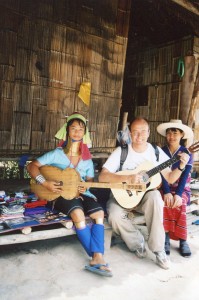 You can engage with this site in three levels of depth:
1. If you're in a rush, you can go into my blog and peruse the photos. Viewing many posts is like flying around the world very fast. I took all the pictures, and they'll give you a little taste of the riches I've found around the world.
2. You can read my blog's articles. They're quickly digestible views of many of the world's most influential cultures. In each post, I mix deep analysis of a society with several photos that I took.
You can read the blog in many ways. Some people might want to focus on one culture and read all the posts. That's fine, but a great way to approach this blog is by comparing many world-views. If you read it in chronological order, you'll fly from place to place. The magic happens when you learn about several societies. Please comment whenever you're inspired.
So this second level is also a gleeful flight around the globe, but it gives you a deeper appreciation of our world.
3. The third level will give you the maximum depth. It will be in the "Products" section when I'm ready to publish the books I'm working on. They will answer the question, What view of the world will allow you to reach your full potential for happiness and creativity? I"ll release the first in early June 2014. Each book will be one-in-a-million.
Meanwhile, please visit frequently. Feel free to subscribe, and maximize our cultural wealth.
Brian Holihan