About Me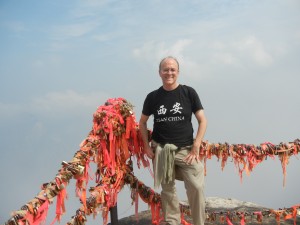 I got bitten by the book bug while in college, and began reading as much as I could about ways that different societies view reality.But needing some visits from George Washington, I became a Silicon Valley head hunter. A good thing about that job was I could set my own hours, and thus have more time to keep studying. Over the last 28 years, I've deeply studied and traveled in:
Europe (from antiquity to the postmodern age)
India
China
Southeast Asia
The Middle East
Africa
I've studied all these areas through many lenses, including history, art, religious studies, philosophy, music, geography, anthropology, psychology and literature.
I'm also a musician and song-writer, and I've performed publicly on 4 continents. I've found that music is one of the best vehicles for penetrating other cultures and learning about their people. You can share people's deepest emotional patterns.
So I have a very diverse background that enables me to expose more and more of the world's cultural wealth. Lots of great material to come!
Brian Holihan